20 January 2020
- by Admin
Christmas 2018: gift ideas for curvy women and girls (but not only)
Christmas is certainly the most beautiful and magical time of the year, but it is hard to think of gifts for friends and relatives. Here is a post that all of us, curvy girls and women, can show our partners and husbands to make it easier for them to find the most suitable gift for us.
This is a sort of letter to Santa Claus during the era of the web, with so many very stylish ideas, for those who, like us, always love feeling appreciated and follow the latest trends in fashion and beauty.
Surely we will be tired of receiving sweaters, scarves, pajamas with the reindeer or objects from our boyfriend or husband but also from our mother and friends, as these things almost always end up hidden away in a drawer.
Look at our suggestions, you'll find ideas that you'll love immediately and want to share on your social channels to "inspire" partners, family and friends.
5 tips and ideas for gifts without a size
       A voucher for a manicure for the holidays
We women are really happy when our hands are neat and tidy, ideal to show our femininity, but also to cuddle us in a particular moment. Maybe a manicure can be embellished with a scrub or a special treatment in our own trustworthy beauty center and, to make it last the whole holiday period, you can complete it with the application of a semi-permanent enamel.
       A book in a painting
Have you ever seen those "magical" posters, which collect an entire book in a single sheet? These are original and bold artistic prints that contain the complete text of our favorite novel and are the ideal Christmas present for the curvy woman who devours books (and not just "panettone"). Surely it will be well accepted!
       An elegant dress
A beautiful dress will make every woman happy and the new Lizalù autumn/winter collectionis full of models to give to a girlfriend, a wife, a best friend. In these photos, two really unique models, suitable for us curvy women who want to be the center of attention even during these Christmas holidays.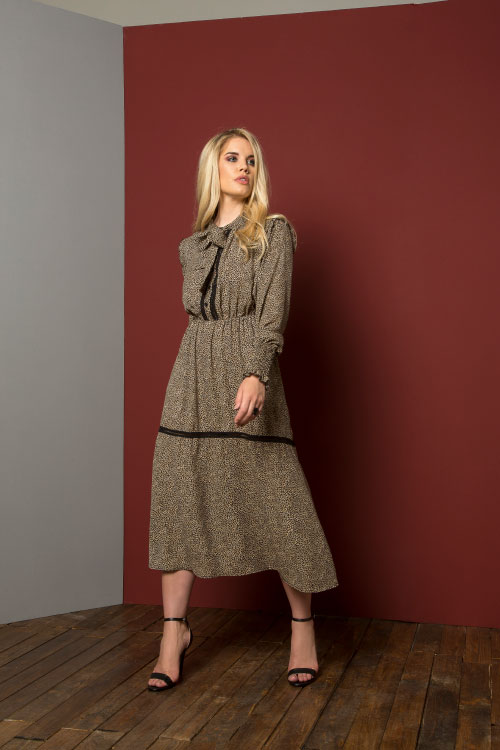 Fitness Trackers
Digital watches are all the rage now and Fitness Trackers will allow even the laziest of us to get up off the sofa and do some sport.
These are models that include pedometers, calorie counters, sleep monitoring but also advanced applications for those who exercise every day. Our advice is to choose one that combines design with advanced technology, since there are so many types on the market.
       The stylish bag
Among the suggestions to give to friends and relatives, the brand bag to be kept as a jewel and show off on special occasions is what would certainly be most appreciated by all of us.
Maybe for once you can say goodbye to cheap bags and look for a real leather craftsman, who will make a personalized bag with a capital B.
Depending on the style, it is a gift suitable for curvy women and not of any particular age: the bag is the symbolic accessory of the fashionable woman and a stylish model is always much appreciated.
There are so many gift ideas for Christmas 2018 and those around us will really have no excuse for ending up in a last-minute search for a gift, settling for trivial and unwelcome solutions.
Share this post on your social channels, let those who love you read it and, maybe, the fleece pajamas with reindeer will end up in grandmother's bag of presents this Christmas.