20 January 2020
- by Admin
Curvy fashion: everybody ready for New Year 2018?
Holidays are the best time to talk about curvy fashion. The year 2019 is approaching quickly and we are sure that while quickly searching for the last Christmas gifts, family lunches and shopping with friends, you will find yourself thinking about how to dress for the New Year's celebration, so that you can spend a holiday evening feeling really glamorous.
In Lizalù's autumn/winter collection you will find so many ideas that reflect your taste and are specially designed to ensure a fashionable New Year's Eve to those who, like us, have a soft but harmonious body.
Our suggestion is to start right away looking for the perfect outfit to greet this now-imminent 2019 in the best of ways. The winning word of curvy fashion for the New Year's party is one: dare! Beware, however, not to make a big mistake in style; read the tips in this post and you will amaze your friends and relatives with your look.
Classic taste and special effects to attract the looks
We curvy women like to attract looks and make others admire us, even on New Year's Eve. In order to achieve a wow effect on your friends and relatives, we recommend that you focus on traditional colors and cuts for your dresses and make them shine with original colorful accessories, and lots of special effects. Let's see how to do this and how to choose the colors to celebrate like a star.
The guarantee of the red dress
We started this post with an invitation to dare and what better way to do that than to wear a red dress to spend the New Year's Eve in trendy clubs or at home with friends? Without doubt, red is the must-have color of parties as well as a great classic, and every stylish woman has a dress of this color in her wardrobe to wear on special occasions.
For example, take a look at the Lizalù model proposed here and that you can find in all our stores: an elegant garment in its simplicity, which will surely make you be noticed and distinguished among the crowd.
Our suggestion to play with red is to choose a simple style to be enriched with the right accessories for a look that is always impeccable.
Curvy fashion: Always chic and impeccable in total black
The curvy fashion for New Year 2018 also includes the most classic of the classics, that is the total black dress, to be used as an elegant garment even throughout the year. Like the red dress, even a classic black dress is a must in the wardrobe of a modern and ever-fashionable woman. Here is our proposal, always from the Lizalù 2018/2019 Collection: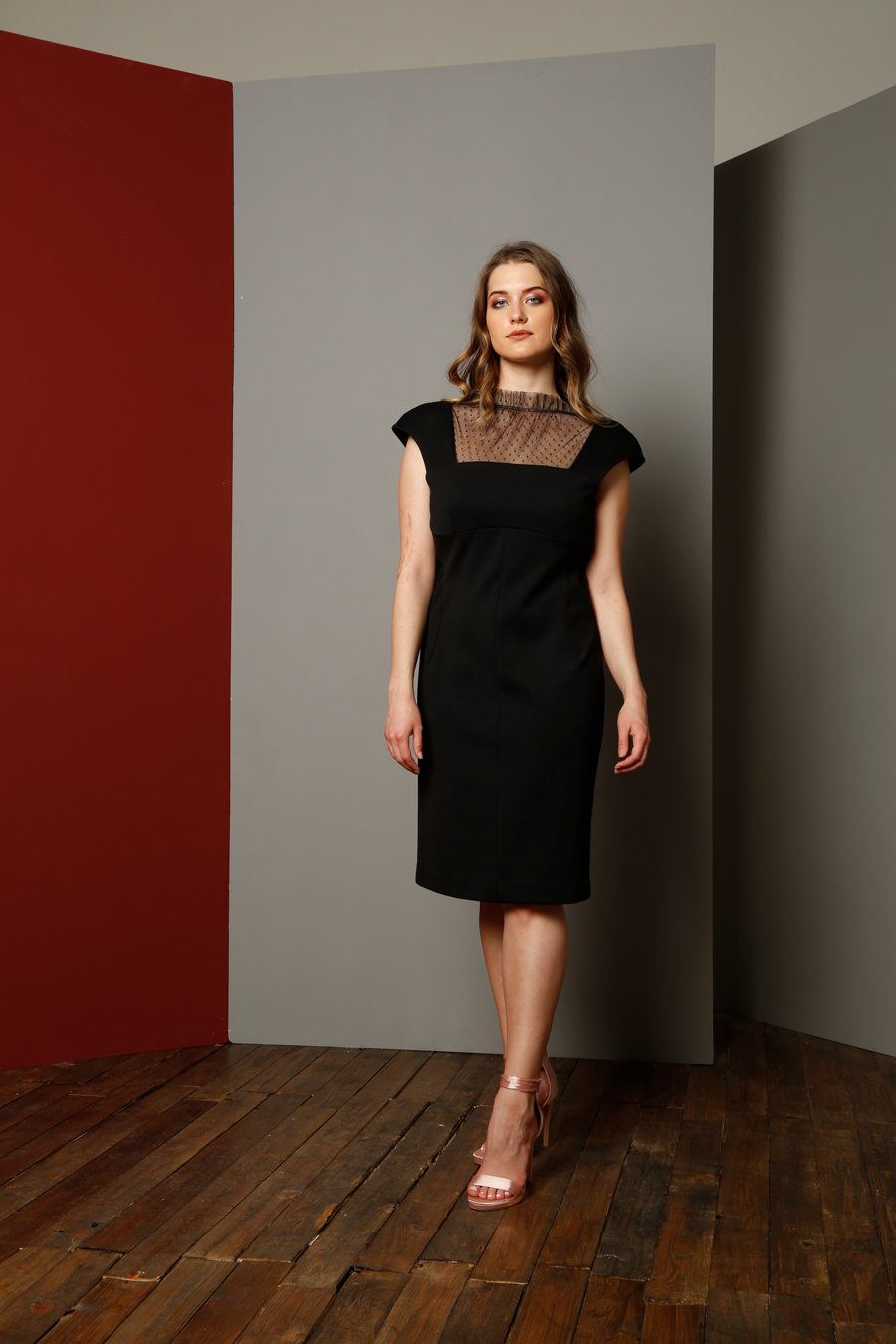 However, do not forget to obey a few simple rules to enhance your total black dress: play with lace and tulle details, like the refined neckline proposed here, especially if the style of the dress is simple.
It is fundamental then to play with accessories and bijoux able to give color to your total black outfit: curvy fashion stands out for its ability to be hyper-feminine, but at the same time truly unique and original.
Have you already got an idea of how you want to dress on New Year's Eve? We are waiting for you in one of the Lizalù stores so that together we can start the countdown that will announce a truly fabulous 2019 for all of us!