20 January 2020
- by Admin
OFFICE OUTFIT: WHAT TO PREFERE TO FEEL ON TOP?
Everyone of us at Lizalù's love to remember to all women that style, also in the office, has nothing to do with size or height, even if society often seems to pay attention only to 6/8 or 10 sizes. Luckily, times are changing, and in the world of work, healthy carriers of curves and soft bodies are increasingly admired for their looks, also thanks to famous models like Ashley Graham or Kim Kardashian.
Today, curvy woman is attractive and has the right to feel so! The key to reach this goal is knowing how to highlight herself in every moment of her daily life, from a simple walk in the city center to a full working day. So, let's see some rules to wear a plus size in the office…with style!
THE CASUAL OUTFIT INSPIRED BY ASHLEY GRAHAM
The famous American model knows how to be always attractive and sensual, even when she chooses to wear a curvy casual outfit, with waist knot shirts and t-shirts combined with traditional black leggings which make her soft hips pop.
What should we learn from her? Well, to highlight the thinnest parts of our body, proudly showing our wrists, our waist and slender ankles.
MODEL ISKRA LAWRENCE'S COOL OUTFIT
The British model, the Queen of curvy fashion, shows a daily outfit available for every woman, with straight cargo pants and a denim jacket which leaves her belly slightly uncovered. Simply perfect for those who, even in the office, can choose a sporty style!
What should we learn from her? To feel good in our own clothes, joining the essential self awareness that always helps us to choose the best outfit!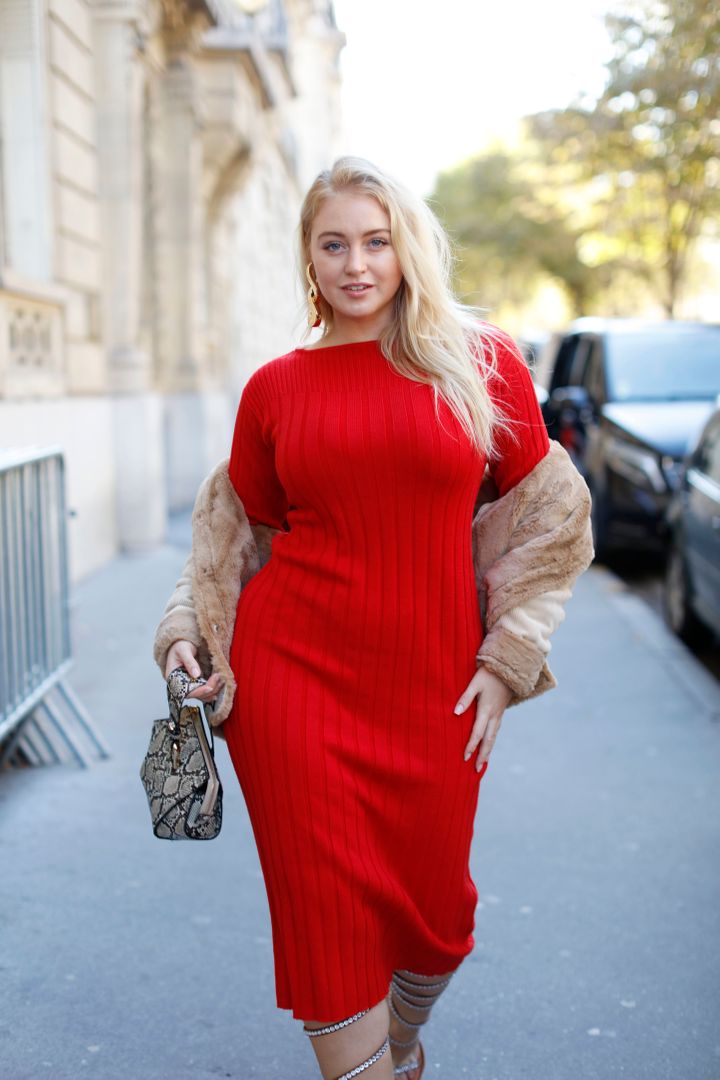 A COMPANY PARTY? THE GLAMOUR OF CHRISSY METZ
Special occasions and celebrations, like a company party, take place even in the office: in these situations, let's take, for example, Chrissy Metz. The actress can perfectly wear midi wrap dresses, wonderful for those who has an apple-shape body, even with a bright color like fiery red.
What should we learn from her? To play with colors, patterns and prints, paying attention to choose only excellent fabrics, able to enhance the body and the curves naturally.
SIMPLE, YET GLAMOROUS, LIKE DENISE BIDOT
White blouse and skinny jeans really look fine on every woman, not only on those who have a curvy body and looks for a simple, chic outfit. To complete it, just add a contrasting blazer which covers the hips and, at the same time, highlights the figure resolving the problem of what to wear in the office and in leisure time.
What should we learn from her? To wear the right shoes, preferring pumps or flat shoes to slender the body shape.
As you can see, you can feel inspired by so many styles and curvy models: for a special night out, or a particular occasion, but also to find the perfect outfit to go to the office every day. Keep on reading our blog, you'll find plenty of tips for the latest trend curvy look!!